Coming in 2024:
An Existential Education For Humanity's Sake: A Strategy for Personal Defense in the Age of AI
, by Charles D. Hayes
If you would like to be notified when this book is published, please send us an email with New Book in the subject line to this address:
autodidacticpress at gmail dot com

Evolving in a Dangerous World Made Racism Inevitable: Concerned Citizens, Police Officers and Teachers Can Help Change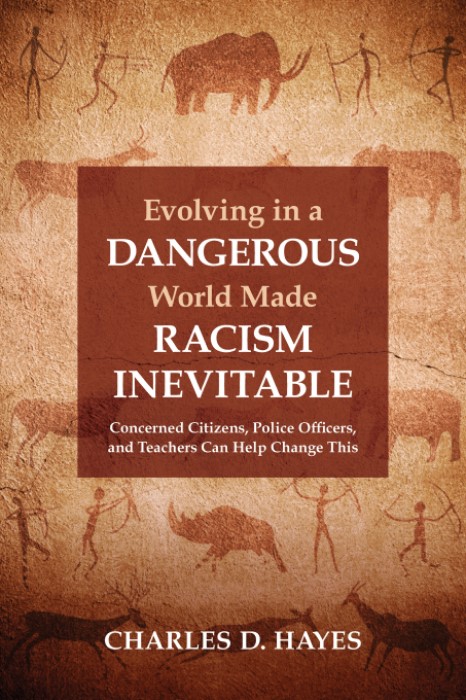 It is time to apply science to the subject of racism and stop the partisan nonsense. The way human brains deal with differences is an open secret and understanding how this process works is critical. Today we are witnessing efforts to manufacture hysteria about race in America. Use of the N-word is surging. Incidents of explicit racism have increased even as people insist that they are not racist. Black colleges and churches are experiencing bomb threats. Teachers are being forbidden to teach about race and gender differences, and book banning, if it occurs, represents a societal embrace of ignorance. Martin Luther King Jr.'s Dream is turning into a politically orchestrated nightmare. But Charles D. Hayes says we can apply recent advances in behavioral, biological, and neurological science to finally reap the benefits of fully understanding the confusion caused by subconscious influences so we can dramatically reduce the ubiquity of unintentional biases.

Evolving in a Dangerous World Made Racism Inevitable: Concerned Citizens, Police Officers and Teachers Can Help Change - This is Charles D. Hayes' follow-up to Blue Bias: An Ex-Cop Turned Philosopher Examines the Learning and Resolve Necessary to End Hidden Prejudice in Policing. In his latest release, he shows why the culture war over race in this country is a tragic waste of human sentiment.

Explicit racial bias in America has exploded during the past decade, demonstrating a resurgence of the old-fashioned kind of racial hatred. Unfortunately, there are no clear methods for eliminating politicized hatred. But, contrived political animosity aside, by far the most harm still endured by minorities is due to unconscious implicit biases—biases that form in the subconscious and affect our day-to-day behavior without us even realizing it.

If you care about this subject, the argument in this book is a gamechanger. Spend a couple of hours of reading and your perspective on race and racism will be forever changed. You will know something extremely important that tragically remains a mystery to most Americans. And you can help put a stop to the ongoing mindless hostility.
Available on Amazon e-book or soft cover!